"There has been an awakening. Have you felt it?" ―Snoke
Snoke was the Supreme Leader of the First Order approximately 30 years after the Battle of Endor. He was a powerful figure in the Dark Side of the Force.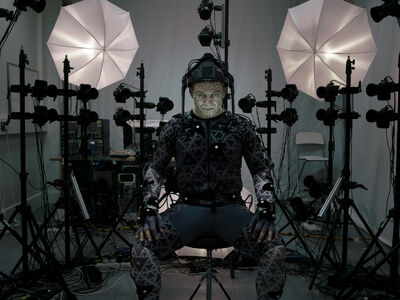 Behind the Scenes
In an interview with Vanity Fair photographer Annie Leibovitz published on 28 May 2015, a previously unreleased photo revealed Andy Serkis in mo-cap gear along with the name of his character.
Ad blocker interference detected!
Wikia is a free-to-use site that makes money from advertising. We have a modified experience for viewers using ad blockers

Wikia is not accessible if you've made further modifications. Remove the custom ad blocker rule(s) and the page will load as expected.