The modern incarnation of a classic design, the Incom T-70 X-wing fighter was the signature combat craft of the Resistance in their fight against the First Order almost 30 years after Battle of Endor.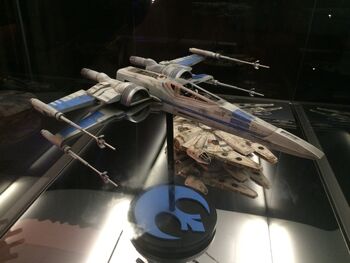 Length: 12.5 meters
Maximum Speed: 1050 km/h in atmosphere.
Capacity: Crew of 1 pilot and 1 astromech droid.